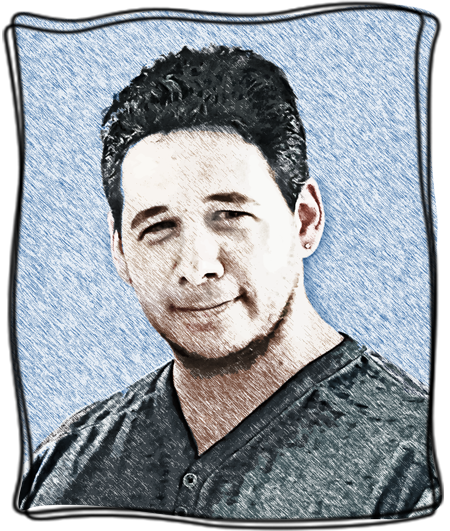 Eric Goldman
aka
theARTIST
one stop shop…
since 1998, i have endeavored to combine my natural artistic abilities and creativity in a single career path that would keep me challenged. this website is a glimpse of that experience.
i have aspired to provide a one-stop shop experience that allows for all branding and marketing needs, start to finish. it is my opinion that the art, design or website should evoke a feeling or emotion and represent the person or company it is designed to represent. it is not just the fonts and colors that are used – rather a living presentation of the message they want to convey, and one that the target audience can experience.
i am owner of a successful design firm and have been instrumental in the development and growth of two others. my goal and the mission of an ARTIST unleashed is to aid other businesses in the creation of their branding and establishing of their marketing. to assist in getting the word out about their business on the world wide web through the use of best practice design, modular development, viral marketing and social mediums.
my past career and work experience has given me the added knowledge of the entire print and direct marketing side of business. working my way through various management and supervisory positions and continuing to add new marketing and networking techniques to the experience, i have become a one-stop solution for all your business design, web and marketing needs.